Experience an interactive evening with Josh Sundquist, featuring a live performance of the hilarious storytelling and comedy that has earned him over 200 million views online
Bestselling author, comic, and Paralympian Josh Sundquist tracked down all the girls he'd ever tried to date to ask why they rejected him. He shares the results of his semiscientific investigation (and yes, it's a true story) in this one-of-a-kind live performance that blends interactive storytelling with standup comedy. From a disastrous mini-golf date involving a backward prosthetic foot to a misguided "grand gesture" at a Miss America pageant, it's a story about looking for love—or at least a girlfriend—in all the wrong places.
Plan Your Date
7:30 pm - Pre-hang in the courtyard with free wine and snacks (while supplies last)
8:00 pm - Showtime!
9:30 pm - After the show, Josh will be available to sign books and take awkward selfies
"I've seen over 300 solo shows. We Should Hang Out Sometime is in the top five. Go see it. You can thank me later."
Wendy Hammers
Actress/ Director/ Solo Show Artist
"Sundquist has an easy stage presence that makes audiences want to get to know him, and they will. "
The Argonaut [cover story]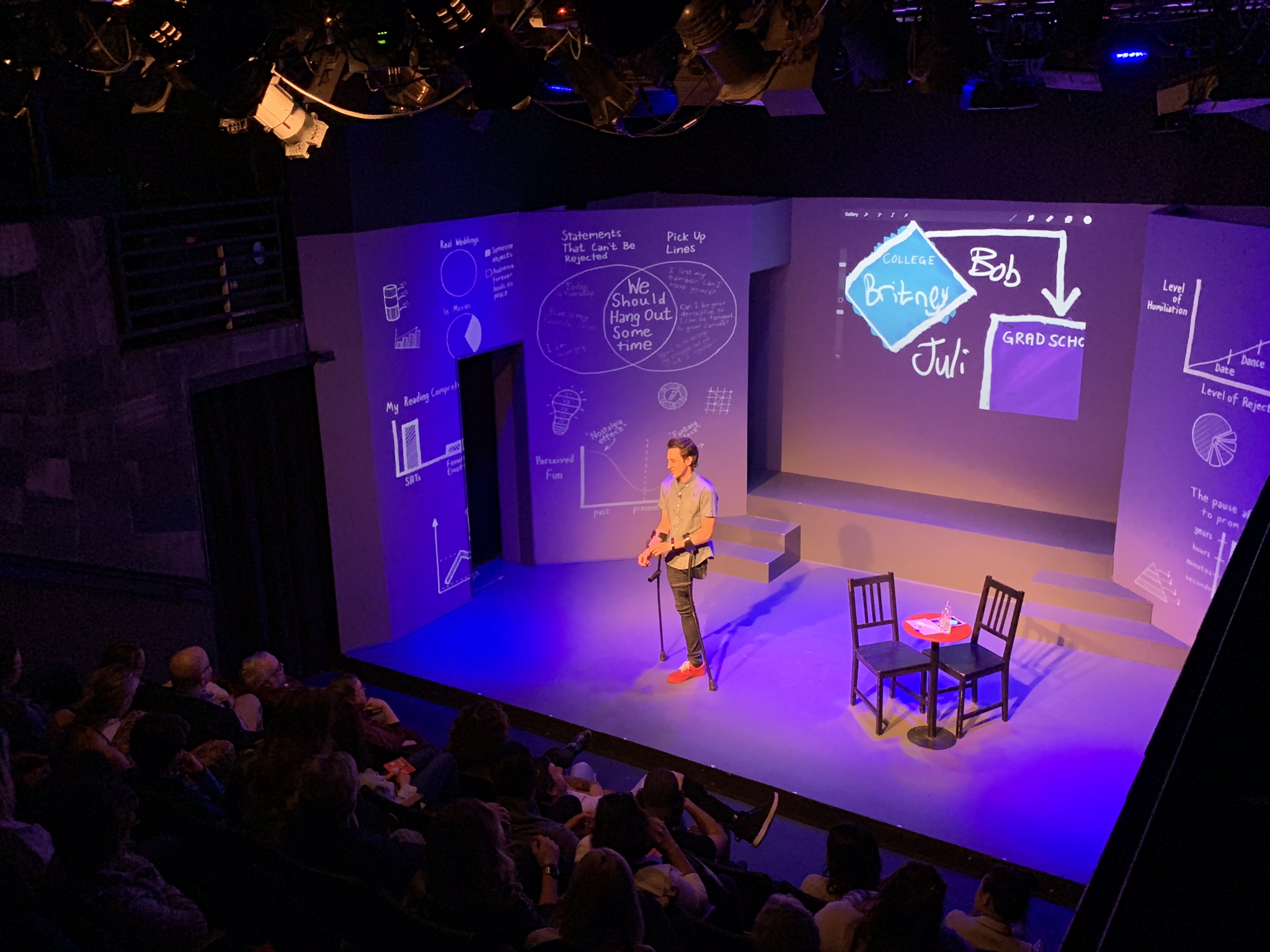 Friday, July 19 - 8:00 pm
Friday, July 26 - 8:00 pm
Friday, August 9 - 8:00 PM
Friday, August 16 - 8:00 pm
Friday, August 30 - 8:00 pm
Josh Sundquist is a bestselling author, comic, Paralympian and YouTuber who has entertained Audiences across the world.
His comedy videos have been viewed over 200 million times. He's performed on MTV and The CW and been featured on BuzzFeed, CNN, People Magazine, The Today Show, USA Today and ESPN. Josh's face was once printed on the back of Doritos bags nationwide (specifically, Spicy Nacho flavor) to highlight his work on behalf of amputees. He's the author of three books and competes internationally as a member of the US Amputee Soccer Team.