Motivational Speaker
Josh Sundquist is a motivational speaker who has inspired audiences across the world. His speeches blend humor and heartfelt storytelling to inspire people to discover their 1MT1MT (One More Thing, One More Time). Josh is an in-demand keynote speaker for conferences of salespeople, leaders, and other professionals. He also performs standup comedy in an interactive one-man show on Friday nights in Los Angeles.
Bestselling Author
Josh's first memoir, Just Don't Fall, was a National Bestseller in hardcover and is now available in paperback and audiobook. It was been translated into German and is also available in an Australia/New Zealand edition, for which, as it turns out, no translation was required. His second memoir We Should Hang Out Sometime, which is about his adolescent dating disasters, is under development to become a movie. His debut novel Love and First Sight was published in 2017.

Cancer Survivor
At age nine, Josh was diagnosed with a rare form of bone cancer and given a fifty percent chance to live. He spent a year on chemotherapy treatments and his left leg was amputated. Doctors declared Josh cured of the disease at age thirteen and he took up ski racing three years later.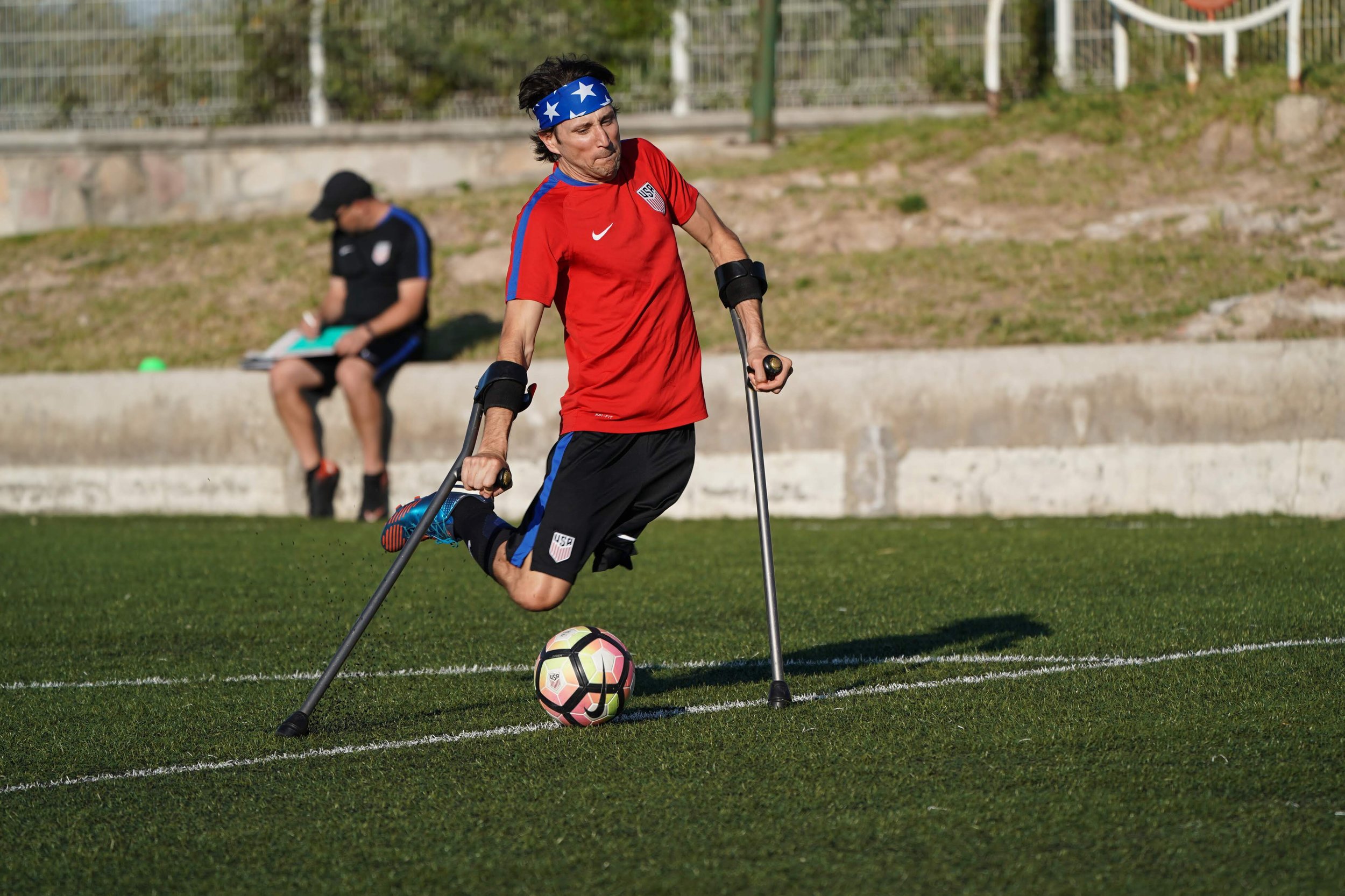 Paralympic Athlete
He trained for the next six years and in 2006 he was named to the U.S. Paralympic Ski Team for the 2006 Paralympics in Turino, Italy. Today, Josh represents the United States in international competition as a member of the U.S. Amputee Soccer Team.
Josh's books, costumes, and life story have been featured on CNN, USA TODAY, NPR, and many other media outlets.
On the internet, Josh is best known for his viral photos, especially his Halloween costumes. He has over one-million followers across his social media profiles and his videos have been viewed more than 200 million times. People Magazine named him to the 2017 "Social Media Power List." As a social media influencer, he's worked with brands like promotions for Chase, Chevy, Dairy Queen, AT&T, and Michelob Ultra.

Service
Josh is a Celebrity Ambassador for Children's Miracle Network Hospitals and makes regular appearances at events and in the media to raise money for children's hospitals across the country. He has been featured on the back of Doritos bags (specifically, Spicy Nacho flavor) for his work on behalf of amputees.
personal life
Josh grew up in Virginia. He graduated from the College of William and Mary and later received a Master's in Communications from the University of Southern California. Today, he lives with his wife Ashley, their cat Scar and their dog Mushu near the beach in California. Josh and Ashley enjoy watching magic shows and visiting very old things in foreign countries.